Considering conversion to a time saving, truly integrated & full featured cart?
Do you already have a website or non-integrated eCommerce store?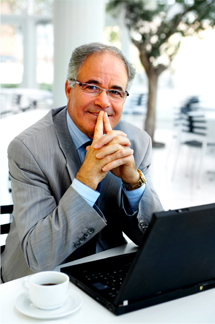 7 of 10 companies that try IA choose IA
Our Full QuickBooks PriceLevel solution is just one example of an innovative feature noone else offers that allows you to be more competitive.
Save inventory costs with another IA innovation you wont find elsewhere
Sync images from QuickBooks Point of Sale to your online store.
Want talk to one of the most experienced quickbooks+ecommerce minds in the world, our president, we will put you on the phone with him.
Unlike others, we wont charge you % of sales nor trick you with a low 1st month fee
From Day 1, we prove our system is as claimed: easy to use, packed with innovative e-commerce features, 'second to none' integration to QuickBooks.
We freely provide 2 hours live training so you succeed. Our control panel is efficient and easy to use.
Many clients come to us from a previous solution which promised QuickBooks integration which they believed after reading no more than one sentence claiming QB integration as a feature. They were disappointed by the actual lack of functionality. Instead of having great marketers to trick you, we have great developers making innovative features you want. We've been doing QuickBooks integrated online stores for 10 years. Our template system is very easy to work with and we can match (and improve on) existing designs for just $750 design fee in most cases. There are a variety of fully editable templates for every need for regions of your pages. Tailor them and their css as you need. Create custom logic easily to take advantage of QB Custom fields data. They perform seamlessly with QuickBooks.
Enjoy the time savings and increased efficiency of features you have dreamed of!

Join the growing number of IA Modules satisfied customers today -
QuickBooks and IA Modules, E-Commerce made easy
Here's what you will enjoy:
-Free consultation with an eCommerce professional.
-Save your Design: We can convert your design quickly and affordably or guide you in the simple process.
-Avoid Setup Re-Work: You can import out of your cart and into QB and IAM eCommerce. Free guidance!
-No Downtime: Point your domain over to us only after your new IAM cart is ready to launch.
-Work smarter, not harder: Enjoy the fruits of a better selling, better ranking, more fully featured & time saving eCommerce platform.
-Affordable: Secure & High Performance plans from $60/mo to $125/mo, all on Virtual Dedicated Servers at RackSpace.
Are you already paying $60 to over $200/mo for hosting plan elsewhere and it isn't even a Virtual Dedicated Server?
First, all our plans INCLUDE the extra stability, security, and performance you can only get with a Virtual Dedicated Server. We don't offer shared plans because they are not as secure, not as reliable, and are just plain the bottom of the barrel. We think your business and its hopes for growth deserve better. That's why we only use the best technology available and then work hard to bring the price point to within reason. For a QB user today, that means Virtual Dedicated Servers.
Second, We don't use rinky dink 1-tier php or asp made overseas by a high school student...but a multi tier architecture Java 2 Enterprise Edition technology platform (what eBay, Circuit City, and every major bank and Fortune 500 uses for mission critical systems). That means that when we come out with a new software version, your customized design files WILL NOT be destroyed in the process...as is common with any 1-tier platform (most carts out there). You see, with a 1-tier system, the design and software code live in the same file. you can't update without losing changes! A more sophisticated multi tier approach, as any experienced professional will tell you, is what you want. That's what we offer...because 'down the road' issues matter as much as 'right now' concerns! With IAM eCommerce, you won't have to worry.
Third, as another example, we use RackSpace so we can all have the utmost confidence in uptime and reliablity. It's not the cheapest, far from it, but they are the best.
Lastly, We are an all US based firm so you can be sure your dollars are not going overseas, but staying right here in the USA!
Have you found that other carts do not integrate as they say? It's a tale we hear all too often:
"We just finished a long setup and design... and now we are getting orders we cannot keep up with! We didn't realize the mess a non-existant / poor integration causes".
Rest assured that because this situation is SO COMMON we have made great effort to ENSURE that replicating your existing design (that you put alot of time and effort into) is not wasted, is salvaged, and is quickly and cheaply implemented in our storefront template set.
Integrating into QuickBooks is hard. It's easy to do poorly and then advertise that you offer it, though! So many do. That's not us. We did the job. We only deal with QB clients. We KNOW what they want and have DONE what others have not even begun to consider yet...assuming they even care. Many carts use a third party add on company to appease their clients. They literally care so little about QB integration and you the QB business user, they wash their hands of it. It's a recipie for extremely limited capability, if not disaster! Most of the rest have done the least possible work you can imagine... so they can simply satisfy their sales goal need of saying "yes it is qb integrated".
"They said it worked but it didn't with my version".
If that's you, you can be confident that we do support the versions we say. We don't broadly nor vaguely discuss QB integration like so many others do, others that are hoping to just sweep it under the rug and get a few months of fees out of you.
"They said it worked, but the orders are not properly detailed. Inventory is all wrong".
If this is you, you are probably running yahoo or some other store that doesn't handle items & variations properly. Your inventory is all screwed up unless you fix each order by hand. Godaddy and yahoo carts were notoriuos for this. With them you might have sold a Small Red Shirt but in QB it said you sold a 'shirt item', qty 1, described as small red (if at all) in the line item description. Now in QB you have 1 too many 'small red shirt' items and -1 of the fictitious 'shirt' item that does not even exist! Unlike almost every cart, we start with QB and work out from there. This assures that the items you sell are the same and proper ones you have in QB. We also handle different types of QB items and our design layer can accomodate them properly. Most other carts have no ability, for example, to handle a service item differently than a assembly or group item. It's just not even something they care about. Our system DOES CARE and supports these and much more. You may say, hmmm, that sounds like a small detail, but if you sold those types, it would be a major issue. There are many many other issues like this that we have already built in support for if not automatic proper handling for!