We're different and that's why 7 of 10 companies that try IA choose IA
Unlike others, IA does not force you to pay a precent of sales nor require you to buy an army of add-on apps just to have a full featured online store.
We prove our system is easy to use with innovative e-commerce features and with a detailed integration to quickbooks.
We freely provide 2 hours live training to help you succeed. Our control panel is efficient and easy and in the first 2 hours you will get a lot done!
You can be confident that your new IA site will save you time with a great QB sync keeping prices, inventory, customers and more up to date.
You site will be lightning fast, allowing you to gain higher page ranks and conversion rates than you could with a slow site no matter how hard you tried.
Your site will still be fast even when 5 bots are crawling your site on days when your email marketing campaign are sent.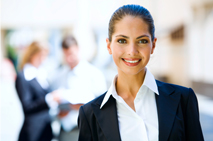 Our QuickBooks focused solution and setup wizards make selling online a breeze. We don't expect our customers to be programming engineers or designers - focus on running your business and not worrying about the technology behind it. As an example, we include remote desktop support to help you out should a QB update goes awry or a key PC fail! Something others dont do.
When you start a trial:
IA Modules will integrate your QuickBooks with your online store, saving you hours up front from Day 1.
IA then synchronizes your products and live training full of tips specific to your needs.
Use your own designer or our staff to help choose the right templates and customize them to suit your business.
Most design projects are under $1,000 to get the site you want. That's less than what many designers would charge you to help customize a 'free' template anyway.
Don't make the same mistake so many clients now reading our 'converting to our cart' page have made.
We know there are other choices out there, but they often simply do not work out or cost many times more than you first expected. IA is great at eCommerce AND QuickBooks and IA understands how you as a QB user run your business.